At GSP Kft., we support the key processes of the supply chain with our professional, industry-specific logistics solutions. We are a safe point for technology manufacturers, multinational companies, importers and retail businesses. The structure of our organization, our well-educated and experienced professionals, and our established work processes together enable us to provide our customers and partners with a high level of service that meets market needs.
We cover the entire vertical of logistics with our shipping, customs administration, and warehousing services, as well as our value-adding extra services related to these. We like challenges and are happy to think about complex solutions that go beyond general templates. Our company is a member of the Israeli FC (Flying Cargo) group, which was founded about 40 years ago and is a leader in the transport and warehouse services market in Israel. As part of the FC Group, we strive to provide value and growth for our clients.
We strive for excellence
Both in terms of professionalism, accuracy, reliability and transparency. We believe that all of this is crucial for a logistics service provider and this way of thinking is an integral part of our company culture. We took small steps on the way to excellence - and we continue to improve to this day. We can state that we now have knowledge and experience that our partners also use.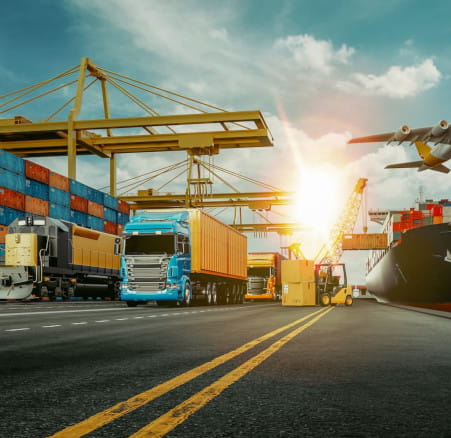 Contact us to find out how we can help